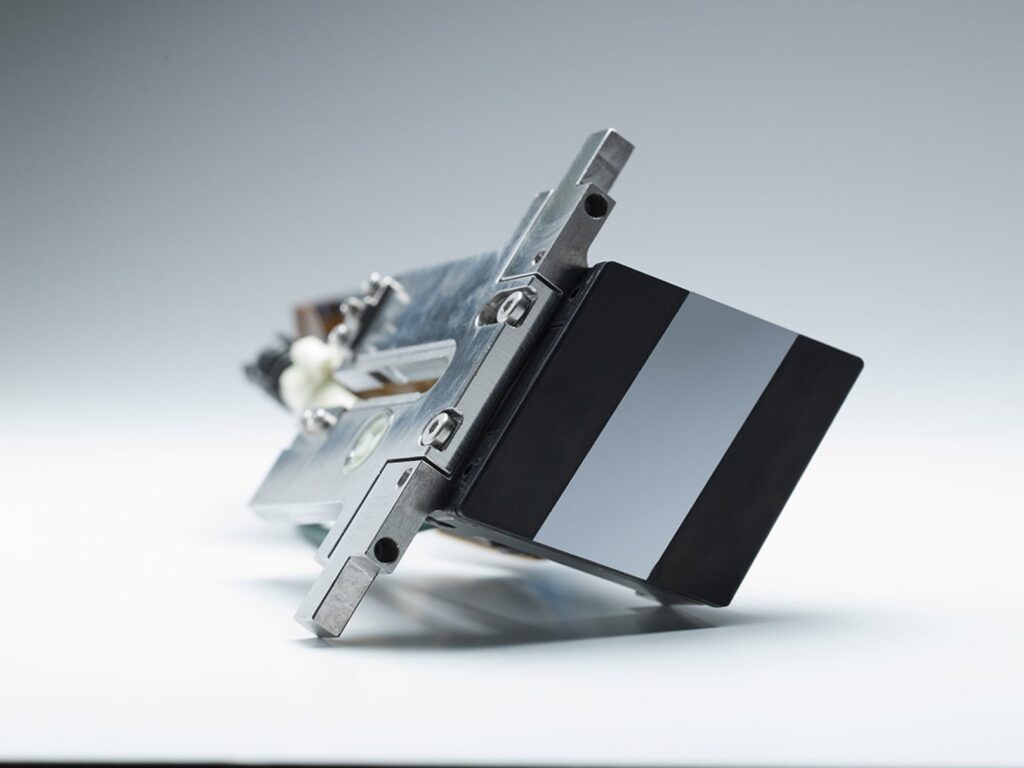 FUJIFILM Dimatix, Inc., the world's leading supplier of drop-on-demand inkjet printheads continues building upon its long and innovative history of providing printheads that deliver excellent dot placement accuracy, channel-to-channel uniformity, low cross talk and high frequency/high productivity with the Samba printheads. With 2,048 individually addressable nozzles, the Samba printhead has 1200 dpi native resolution (600 dpi in redundant mode) and a native ink drop size of 2.4 picoliters (pl) delivering outstanding print quality that can jet a wide range of fluids including UV curable and aqueous inks. Scalability is the key to the Samba technology, having a single head print width of 43 mm (1.7 inches) it can be easily configured to make a print bar of any width, making it an ideal choice for print application such as high quality commercial print, labels, packaging and textiles. The unique parallelogram design of the Samba nozzle plate enables simplified stitching, resulting in a very narrow, 1200 dpi printbar.
"The speed, precision and scalability of the Samba platform sets a new standard for single pass printer designs, providing significantly expanded capabilities that system developers will need to meet therequirements of high-speed, wide-width, and high image quality printing," said Bailey Smith, senior director, business development, FUJIFILM Dimatix, Inc.
Through continuous ink recirculation directly behind the nozzle and several innovations including nozzle plate design, specialized nozzle plate geometry, and waveforms tailored to specific fluids, known asRediJet™, this process unlocks the full productive potential of the Samba printhead. RediJet allows the printheads to be quickly and easily primed, resulting in faster time to print, minimal ink waste and greater reliability.
FUJIFILM Dimatix' breakthrough VersaDrop™ jetting technology allows multiple fixed drop sizes in binary mode and greyscale capability from one printhead, with no loss to productivity. In binary operating mode, the Samba printhead is designed to eject adjustable drop sizes from 2.4 to 13.2 picoliters, and can support grayscale levels as defined by the users control electronics.
Samba Printhead Technology Highlights:
Advanced Silicon Micro-Electro-Mechanical Systems (MEMS)

2.4 picoliter native drop size

RediJet continuous ink recirculation

VersaDrop multi-level grayscale plus multi-drop and fixed drop sizes in binary mode

Scalable, narrow to wide printbars possible

Robust design and high speed operation

Multiple ink capabilities
The Samba printhead is available for use by original equipment manufacturers (OEMs) and integrators to incorporate into new designs with the confidence of using a highly reliable and technologically advanced printhead.
To find out how FUJIFILM Dimatix, Inc. can help your business meet future challenges whileimproving quality, please visit: www.fujifilmdimatix.com.